| | | |
| --- | --- | --- |
| | | |
Home > Takeaways > Cheshire Takeaways > Culcheth Takeaways > Spice Lounge
Spice Lounge
Indian
[show 5 more photos]
Takeaways 20% OFF the restaurant menu price. Friday and Saturday takeaways before 7pm only
Restaurant description:
Exquisite modern restaurant serving high quality Indian cuisine. With 200 cover capacity,...
more about this restaurant.
---
Other pages on Onionring:

This venue has a restaurant...find out more

Find the best deals for Hotels in Culcheth...click here
Recommendations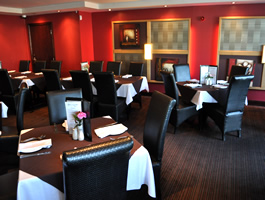 Mrs Salisbury, Risley
(31/08/2013)...Excellent Food, Friendly Staff and a great atmosphere every time we visit...
Email Spice Lounge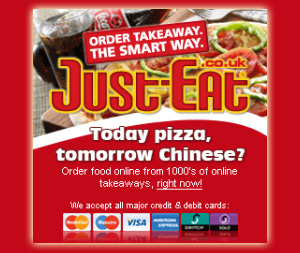 Contact Details
Warrington Road
Culcheth, Warrington
WA3 5SW

01925 767777
shout "I saw you on Onionring!!"

Facilities





Parking is in a car park
Licensed
Children's Menu Available
No delivery service is available
Opening Hours
| | |
| --- | --- |
| Monday | 5pm - 11pm |
| Tuesday | 5pm - 11pm |
| Wednesday | 5pm - 11pm |
| Thursday | 5pm - 11pm |
| Friday | 5pm - 12pm |
| Saturday | 5pm - 12pm |
| Sunday | 4pm - 10pm |
Recommendations
Mrs Salisbury, Risley





Excellent Food, Friendly Staff and a great atmosphere every time we visit
Neil from Culcheth





Had my second takeaway from here and all I can say is wow! We've tried many Indian takeaways but this place is amazing. Full of flavour and generous portions. Highly recommended 5 stars
Bernadette, Leigh





We recently had a party of 29 people dining in the restaurant. The service provided by all the staff was excellent. They were very attentive and ensured we all got served at the same time. Every single person enjoyed their food and commented on the great staff and dining experience
Shaun and Julie





We eat regularly at the Spice Lounge. Both food and service first class. Would definitely recommend.
paul & Ann johnson





we have been dining at the Spice Lounge ever since it opened, it is professionally run by Mia and the team and we wouldn't go anywhere else
bill burlinson





Surely the Spice lounge has the best staff and finest food anywhere in the North West, have been many times and always been very very satisfied, keep up the standards.
Steve - Birchwood





I am a regular to the Spice Lounge and ALWAYS enjoy my meal whether dining on my own or with friends. The staff are always very helpful and attentive to my needs.
Geoff Isherwood





Booked for our wedding anniversary by phone and on arrival we were taken to a table for two dressed with celebratory balloon + banner. Service by our waiter Rex was outstanding and the food was delicious and more reasonable than I had anticipated. At the end of the evening we got table fireworks with free cocktails.
All in all a wonderful night and rex i will see you on our birthday in april. thankyou it was a great time.
susan o'neill, tyldesley





We were a party of five and it was our first visit to The Spice Lounge and I can only say it was absolutely fabulous. I can't think why I would go anywhere else for a wonderful night out. The food was immense, the atmosphere brilliant and of course the service was spot on - well done and we will definitely be visiting again :)
Sam Warrington





We first visited here on boxing day 2011 and have been back a further 3 times since! The food is lovely and the service is spot on! Will be regulars there!
Andy Costigan





Had a simply terrific early evening meal on New Years Eve at the Spice Lounge. I never give anyone a 10, but the Culcheth Spice Lounge would definitely get 9.9 !! Excellent service and delicious food - highly recommend it !!!!
Claire Waddington, Lowton
Great atmosphere, quick service & good value for money!
kirsty, lowton





The Spice Lounge is A* food, service and atmosphere. Would def recommend. 100% better than the other restaurants in the area. Modern, classy, spotlessly clean and always have a quality evening.
Karra Cadishead





The butter chicken was really fit! I would come again and again every night to have the butter chicken
lee tierney





cannot fault the spice lounge in anyway the service the food the atmosphere all excellent, ive been many times and have been more than satisfied everytime.
Chris Norton





3rd time visited restaurant, this time with guests and on a saturday night. Restaurant was busy and expected to wait a little longer for service, drinks, food etc however we were seated quickly and served drinks straight away. The service was excellent as we have seen in the past. Food was great and the bill for 4 inclusive of wines, beers, starters and mains just under £100. In my opinion great value. Hence to say we will be visiting again and again. Thanks to the management and staff
sarah wilkinson
Leave the rest experience the best, speechless great service, finger licking food !!!!!!!!!!!
Lynne Winter, Leigh





We went to the Spice Lounge for a anniversary celebration on Saturday Night.. We all had a great time, the food was great, service excellent and to top it all off listening to a live singer. Kayley made the night complete by singing a request for us...
Will be returning!!
Hilary Tillotson
We came along to a charity night on 15th November 2010 - food was great!
Mike, Glazebrook





An excellent restaurant! The staff are efficient and friendly and the food is very reasonably priced.
The menu has lots of old favourites but there are plenty of new dishes to try too.
I can't wait till my next visit!
The Mckillops





4/10 Our 1st time at the Spice lounge, fabulous atmosphere, lovely food and great service, will definitely be back, much better than some other Indian restaurants over in Stockton Heath....10/10 thanks for a lovely evening...
tony bashford warrington





booked table for two 05032010 8pm..didn't wait long for table considering they were extremely busy! both had three course meal,three bottled beers and two pints the bill was £46! best Indian meal in a long time with fantastic service on a very busy night..would recommend booking to save disappointment..very smart!
Lorraine - Sutton Weaver, Frodsham





We enjoyed a fantastic night at the Spice Lounge for my sons 21st Birthday. The table was decorated for his birthday plus my son was given a complimentary birthday drink complete with fab sparkler and Happy Birthday sung to him.
Most importantly the food was excellent; great taste, presentation, size of portion and cost. All in all a great venue with helpful staff in a delightful setting. Will definitely go again and would recommend to others.
Viv Leigh Lancs





Our family (party of 15)celebrated my husbands 60th birthday on the 28/12. We had a fabulous time. I had told the staff on booking that it was a birthday party and was delighted by the birthday banners and table decorations. They also had table fireworks and a party cocktail for my husband, when we brought in the birthday cake. Staff were really friendly and food amazing. Will def go there again.
One comment...could jugs of water be provided on the tables. had to ask several times before we eventually got some. Otherwise fab
Jo, London
The chef in this restaurant really knows his stuff. I live in London and have a lot of curry houses to choose from. But I can safely say, hand on heart, this place is way ahead of most of the one's you find in places like Southall, Wembley, Ealing etc.
I had a madras and it was perfect. Very tasty flavouring AND heat at just the right level. Which is no mean feet. Many places just spice something so much that all you can taste is chili. Not here though. Our party all had different dishes and all were excellent. They even do a special kids menus that has a selection of curry AND non indian stuff. They also to ice cream for the little ones and the big ones if you like it. It just seems they've taken on board all the things about curry houses that could be done better and have succeeded in my eyes.
Added to this the place is smart, has good space around each table so you don't feel cramped and is modern, bright and clean . All the staff were attentive and worked like trojans!
Really, can't fault the place and I think that's a credit to all who work there.
Rob, Irlam r





Fantastic service, friendly atmosphere and overall great food, the place is a must for any curry lover!!!

Paul -Astley





Have been to the Spice Lounge on many occasions and each and every time it never fails to please us.
From just the 2 of us to groups of 12, we have never had a bad night there.
keep it up!!
Angie warrington





My Husband and i had a fantastic meal we went to the spice lounge for our 10th wedding Anniversary the whole experience was wonderful the food is superb we cant wait to go back thanks to all the staff for an unforgettable Night
Martin, Irlam





Amazing!! As a big fan of Indian food i have visited many restaurants and often goto curry mile in rusholme. Spice lounge is by far the best restaurant i have visited. The food is gorgeous and very tasty with generous portions. The service is fantastic & the staff do everything possible to make sure you enjoy your visit, although they are not annoying with it. Dont let how busy it is put you off, as your order still arrives quickly. The prices are very reasonable.
steve, st helens





We gave it a try and now we can't keep away! Excellent food and service.
Andy, Warrington





Went to the spice lounge last night and loved it. The food is delicious and very reasonably priced and the service is the best I have ever had in any restaurant. The staff are very friendly and the restaurant itself is very modern and well decorated.
I definitely recommend this restaurant to everybody.

Mrs Gaynor Greaves, Manchester





The restaurant was beautiful and the food gorgeous. The staff were so friendly and helpful.
Callum Culcheth





Brilliant restaurant, great atmosphere the best fresh Indian food for miles would recommend and have recommended to everyone. Keep up the good work!
manchester
hey guys
been in tonight with few friends and family we all loved it :)
the dj was great and everyone was extremely friendly!!
i had an amazing birthday and yes i danced all night
might remember us, 3 of us :)
thanks for a truly amazing night and I'll see you very soon
x x x
KT from Lowton





The Spice Lounge if by far the BEST restaurant I have ever been to. After trying every Indian restaurant within our area and many others in Manchester, this is by far the most impressive.
The best thing on the menu is the crab meat on puri bread, you have got to try it!!!
I will be going on Christmas day with my family, keep up the good work Spice Lounge!
paddy of warrington




Great meal, good service and reasonable prices. Will definitely go again
katy warrington





this was fantastic! service was great food the best we have had!
Mr Corder, Irlam





Absolutely first class service. Staff very friendly and helpful. Food was delicious, we tried two of the signature dishes and they were superb. Prices were also very reasonable. Restaurant itself was very modern and very clean. Will definately recommend this restaurant to everybody.
Andy Smith





Absolutely quality indian food, the best indian restaurant I have been to, and I've been to a few! Recommend the Nepalese if you like hot food.
Anonymous
The new Indian is fantastic. Went on Friday night and the food was spot on and tastes as good as the place looks inside. Good, fast service although the place is more "turn and burn" than a local atmosphere place like the Raj. The staff operate as a team. Some meet and greet, some do drinks, others take the orders and others bring it out so you won't be likely to have a good chat with any of them as they're all rushing around but it is extremely efficient. My glass wasn't empty for more than a minute and I had a quite a few refills It's not that they aren't friendly. The staff are all smiles and are quick to get whatever you need but it's just a bit of a faster pace in there.
Evidence was seen of their efficiency by them offering a table to a couple that just walked in without booking as long as they waited 30 minutes, despite it being busy and a Friday evening!
Try some of the specials they do rather than sticking with the standard fare that you get in other places. You won't be disappointed!
The chutneys are lovely with the papadums. As well as the usual yoghurt and onion ones there's one that is a red, tomato based pickle with some spices in there I'll probably have to go back again to identify and the other is an apricot chutney, similar to mango in all but the flavour! Yum.
Excellent sized portions (not too small, and not massive. Just right) and they weren't skimping on the meat in them.
I'll definitely go again but I don't think the Raj need worry. I think their regulars will come back for the more personal and relaxed service they offer (and the Raj does a damn good curry too).
milders, warrington





Ady thought this place was tip top!
Reanne Wakefield, Culcheth





i came last night for my sisters birthdaii + i dont normaly like that type of food but i was so impressed with the food + considering the amount of people that was in there you coped well with a few coplements and smiles from our table...thank you very much for the doggy bag i was most great full as i was enjoying your food so much i didnt want to leave any of it .....you made a girl very happy....i am sory i carnt make it comeing agen as soon as i hoped i have to pack because i am goin wales soon.i would like you to know that if i have a take away or anything i will most likely be criticizing it because you food has got to be the best iv had in a long time. i will be back as soon as posable love your number one fan x x x
Andrew - Leigh





What a fantastic meal and wine selection to celebrate the birth of my Twin Boys!
Updates
Is this information about correct?
Please tell us about any omissions or mistakes on this page...
click here to submit an update.
If you own or run this venue and would like to get more customers from onionring...
click here