| | | |
| --- | --- | --- |
| | | |
Home > Takeaways > Manchester Takeaways > Withington Takeaways > Coriander
Coriander
Indian
[show 13 more photos]
Food can also be taken away from the restaurant. We have devised a hygienic and efficient way of carriage as most of the restaurants today use foil containers, which are not microwaveable or tamper-resistant. This could be messy as they can be flattened if not handled carefully. As we know, Indian food can be quite runny because of the many sauces used, so packing and handling food in a hygienic way in a take-away box is vital until food reaches your door. Packing food using a foil container is risky because staff needs to crimp the edges to close the lid. The sharp edge can easily cut the finger and blood can make contact with food. That's why Coriander Restaurant uses the plastic container with an easy close lid. Attention has also been given into how customers carry their food home safely. Taking this into consideration, we introduced a carrier bag that is suitable to carry your food safely and to keep it warm.
Our goal is to provide the highest standard of hygiene, the healthiest and most nutritious food with the best customer care. We are dedicated to offer you the best hospitality and service.
Restaurant description:
A new restaurant to match the high standards already set at its
more about this restaurant.


---
Other pages on Onionring:


This venue has a restaurant...find out more

Find the best deals for Hotels in Withington...click here
Recommendations
John Withington
(03/09/2012)...Fresh food, fresh ingredients,definitely above standard to other restaurants I have been to, surprised it's not busier to be honest. Top place...
Email Coriander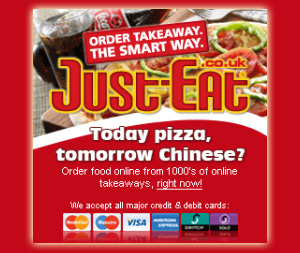 Contact Details
432 Wilmslow Road
Withington, Manchester
M20 3BW

01614 382984
shout "I saw you on Onionring!!"

Facilities




Gluten Free Dishes Available
Licensed
Children's Menu Available
Delivery service available
Opening Hours
| | |
| --- | --- |
| Monday | 5pm-10.30pm |
| Tuesday | 5pm-10.30pm |
| Wednesday | 5pm-10.30pm |
| Thursday | 5pm-10.30pm |
| Friday | 5pm-11.30pm |
| Saturday | 5pm-11.30pm |
| Sunday | 5pm-10.30pm |
Recommendations
John Withington




Fresh food, fresh ingredients,definitely above standard to other restaurants I have been to, surprised it's not busier to be honest. Top place
Dylan, Manchester





Visited Coriander last week and was pleasantly surprised by the traditional menu which had dishes I had never seen before and not just the usual British ones we have week in week out.
Opting for a Queen's Delight Duck and Cowboy's Style chicken (see what I mean!), I also tried an alternative to the usual Cobra lager called Bengal - very nice.
I think what has compelled me to write this review is because at the end of the meal, I was able to continue drinking without the need to sleep or lie down. This, the owner assured me, was down to the fresh spices, lack of MSG and locally reared meats. He wasn't wrong!
The only pain I had the next day was a hangover, which after a curry has to be a first!
You have to try this if you like real curry and not ones that look like they've been dipped in paint before coming to your table - a new favourite!
Daniel





I have to say this is one of the best meals I have had for a long time. Love the healthly aspect, not just lots of MSG, oils and fats - just really tasty dishes.
The food is more down the lines of real Indian food - intertesting choices like 'Grandmother's Beef' and 'Fish from the village'.
We had a mixed grill to start, tasty freshly made, and came with lovely homemade dips. For mains we shared a few dishes, the Chicken with Spinach was a highlight, rich in taste, have to mention the Royal King Prawns, 4 huge king prawns, lovely thick coconut milk sauce.
Breads looked and tasty freshly made, and the coriander onion rice was also very good.
The service throughout was friendly but efficent, they recommended the Bengal lager as it is a bit less gassy than some so goes well with a curry - and indeed it did.
The restaurant was modern and had a nice feel. We are looking forward to returning soon!
Updates
Is this information about correct?
Please tell us about any omissions or mistakes on this page...
click here to submit an update.
If you own or run this venue and would like to get more customers from onionring...
click here