| | | |
| --- | --- | --- |
| | | |
Home > Venues Homepage > Cheshire Venues > Marple Venues > Peruga Restaurant Bar and Lounge
Peruga Restaurant Bar and Lounge
Restaurant
[show 3 more photos]
A stunningly unique venue, spectacular views & a relaxing ambience combined with the highest quality freshly prepared food from scratch! with a wine list to match.
We have a totally flexible aproach to your event and will always strive to ensure the food, ambience and layout meet your ideas and expectations of what you want. It's your event, so be it a bespoke menu or different table set up we can and will deliver!
Weddings
With stunning views and a sweeping lawn, your function can range from a private room to even a marquee on the lawn for that special event.
We can cater for a whole host of events including:
• civil weddings
• civil partnerships
• celebrations
• christenings
• private dining
• funerals.
And other exclusive use - up to 100 plus guests.
We are licensed for civil ceremonies.
Business/Corporate
For companies, we can organise discrete private dining for your presentation to key clients or utilise the marquee ser vice for product launches or company parties, including: breakfast seminars, lunch seminars, evening seminars, champagne and canapι receptions, launch parties, presentations, wine tasting, company parties, etc.
Food Available:
Coffee & Biscuits
Sandwiches
Cold or Hot Buffet
Set Menu

Customised Menu
Full Menu

General Facilities
:
Entertainment
Separate Bar Area
Outdoor Marquee
Disabled Access
Civil Ceremony Licence
Air Conditioning

Natural Daylight
Full Blackout
Planning Advice
Wi-Fi Internet Connection
Hire a separate room
Private dining room available



Other pages on Onionring:


This venue has a restaurant...find out more

Find the best deals for Hotels in Marple...click here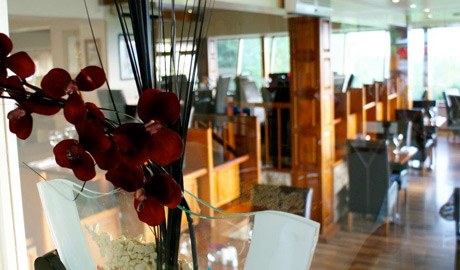 Dick Underwood marple
(29/03/2013)...fabulous food you will not get better food or service anywhere.lunchtime is superb for a meal in comfort with unbeatable views in relaxing surroundings. The best fresh made soup to start and fabulous steaks from local farms. You do not need a special occasion just go and enjoy yourself and damn......
Offers
Events
REGULAR

EVENT
Live music dates at Peruga - the last Friday of each month. Sept 27th Jack Barclay – Mr Swing. Oct 25th – Laura Jayne Hunter – Soul, Indie Lounge & More. Nov 29 - Michael Buble Tribute Night.
<
CLICK HERE FOR MORE INFORMATION AND TO BOOK
>
November
29
Friday 29 November 2013 to Wednesday 01 January 2014
You can enjoy lunch or dinner with friends, family or colleagues at Peruga. Remember Christmas is a time for relaxation, enjoyment and indulgence! If you have any questions or queries please call our team to discuss.
<
CLICK HERE FOR MORE INFORMATION AND TO BOOK
>
Recommendations
Dick Underwood marple





fabulous food you will not get better food or service anywhere.lunchtime is superb for a meal in comfort with unbeatable views in relaxing surroundings.
The best fresh made soup to start and fabulous steaks from local farms.
You do not need a special occasion just go and enjoy yourself and damn good food at a fair price with superb house wines as well.
Don Sale
We were a party of 10 celebrating my wife's birthday with friends. We booked the table for 19:30 by email through OR and left 4 hours later. Everything that happened in between was brilliantly delivered. Service, food, wine and ambiance were great. We have been here quite a few times and the standard is always very high, comparible with restaurants with much more expensive menus.
thomas longden northampton





a wonderful evening was had saturday 21st january with exellent food + service having been to intercontinental in london for a lunch this was right up there in food standard + what a excellent setting
Mark Hannon / Marple





Visited with my wife for an anniversary meal on a midweek evening and we were absolutely delighted with the whole experience. We were made to feel very welcome from the outset and staff and service generally were excellent. The food, equally, was outstanding and the prices very reasonable for this level of dining. I was particularly impressed with the atmosphere on a midweek evening, with a wide variety of diners enjoying the warm and friendly ambiance. All in all it was an excellent dining experience, matched by a stunning setting.
Kevin from Manchester
Booked Peruga for our 10th anniversary. Took over the whole restaurant. Karl and the team were fabulous from designing the menu to arranging a singer and DJ for the night.
They even booked some of the guests into local B&B's.
The food was excellent and I must say the service was seamless with each of the tables served quickly, efficiently and with a smile.
The atmosphere,surroundings and ambiance of Peruga was brilliant. We danced the night away till late on with no complaints from the staff even though a few of us stragglers were milling around the bar right to the death.
A wonderful, memorable night for all. I'd recommend it without hesitation and I know that some of the guests have already been back!!
Stu Bolton




Had a fantastic evening at Peruga on Saturday. With stunning views, impeccable service and the food was beautifully cooked and great value for money. Highly recommended!
Nick Bratby, Northwich





Some restaurants simply feel right... This is one of those places. We arrived for lunch and on leaving our parking our car we were greeted by wonderfully kept gardens and spectacular views over towards Manchester and the Mersey estuary.
The restaurant itself has been desigend with the views in mind, large windows give a panoramic view of the countryside and increase the pleasure of eating at here.
The welcome was good, met by staff who were happy to help and made is feel at home, two large glasses of Pinot sat near a window whilst browsing the menu was a lovely and relaxing introduction to the meal.
We both had three courses and I have to say, the food was well cooked and beautifully presented, I had black pudding with pancetta, served on a potato rosti, magnificent is all I can say. I followed it up with rib eye steak which was cooked to perfection and followed this up with a slice of chocolate tart... wonderful..
My partner's meal was equally well cooked and presented and her Fillet Steak simply melted in the mouth.
We both enjoyed the Peruga experience very much and would welcome the opportunity to visit again.
I cannot recommend the Restaurant enough.
Lesley Dukinfield
We had the Perugu recommended to us by a neighbour. We acquired a voucher for money off eating out via Tameside Radio, we have eaten at quite a few of the venue's featured on Tameside radio's website and I must say I felt rather cheeky handing it in at the end of our meal. It was superb, all fresh ingredients, lovely atmosphere and service.I Have just booked for a special 50th birthday lunch with the family, I am sure everyone will approve of our choice.
Stockport





On our 5th wedding anniversary just had an excellent meal at Perugia. Everything was perfect
Andy Glossop





Booked online having read reviews here on OnionRing- What a fantastic evening, from the warm reception, with pre-meal drinks in the relaxing lounge, to the most delightful meal.
The food was excellent, well presented, perfectly cooked.
We ended the evening with Coffee and drinks back in the lounge, and they even called a Taxi for us- but only once we were ready to leave.
HIGHLY recommend.
Graham N Proctor





My wife & I were looking for a good place to eat for a change. We eat out regularly,mainly at Indian Restaurants,but just fancied something a little more personal,and in a nice setting,and English. We noticed Peruga on Onionring,and as we had not been there for a while,and noticed that they did a varied fixed price menu,decided to go.
We arrived for a booking at 6.30 on a Friday,and entered a spacious,warm,relaxing reception area,with deep leather furniture.We were asked if we would like a drink there first.We decided to,and my my glass of House Red was a Chiraz Cabernet,and was excellent,with a beautiful aroma. We ordered from a good choice of about five starters and mains.The restaurant views over Cheshire/Greater Manchester would be stunning in the light,from a beautiful stepped dining area.
My starter was a mushroom ragout,with crusty roll,and once I asked for a spoon,it was much easier to eat,and was very tasty.My wife's starter was Chicken strips in Ginger and Lemon,and those were excellent.Mains were Lamb Shank,and Salmon,both served on a creamed tasty mash,again excellent.Sweets were Vanilla Cheesecake,and Sticky toffee pudding,with ice-cream,which complimented the meal.All this,excluding the drinks was £13.95 each.Coffee,served at our request,back in the reception area was reasonable at £1.75.We were very pleased with our choice,and will definitely return,and recommend to others.
Cass, Marple





Had a lovely evening at Peruga, atmosphere is relaxed, service was impeccable and the food was great. Would definitely go again !
James Marple




Went for my birthday, fantastic food and atmosphere would recommend to anyone for a special occasion
Patricia O'Brien





I first visited Peruga probably about a year after they opened and it is now my venue of choice for entertaining family and friends and just lunching with friends and I have never been disappointed in the atmosphere, the welcome, the service - and above all the consistent high quality of the food and the interesting menus. I would undoubtedly always choose Peruga when when looking for an enjoyable eating experience in the Marple area. This Christmas Eve was a delight.
ROb - Hadfield




Been hear a few times now since the new ownership - good food, relaxing atmosphere !!
and will keep coming back.
Wilma-Marple Bridge





Hired the function room for my 50th, the al la carte menu had a great choice to suit all tastes. Great choice of champagne and wines. Anyone thinking of having a party l can highly recommend Peruga
Romiley





We went to Peruga on Sunday after finding it on Onionring (i've lived in Romiley for 2 years and i'd never heard of it!) Stunning views, personal service which wasn't too intrusive) Food was excellent, good portion sizes. Ambience and decor screams quality. People do seem to dress up. Reasonably priced. A hidden gem.
Keyworth




Went here to celebrate a special birthday. We were made very welcome, excellent service,food friendly and helpful staff even when our taxi let us down and they had to stay late(until nearly midnight) Thanks everyone
Kay Morris - Woodley




Lovely food, well cooked, well presented and excellent value for money on the lunchtime menu. Service exemplary. Will recommend and use often
Wilma Corcoran





Went two weeks ago it was that good l have booked a private party in oct.
Joyce Godley





Called here on the off chance a couple of weeks ago, at first I thought they had a function on as it was so busy, we hadn't book a table but they fitted us in. Wow were we so glad, the service, food and wine was spectacular, Marc Peruga is an exceptional host and very genuine.
The rib eye steak melted in your mouth and my partner had the pork, best he's ever tasted. We are going back for our wedding anniversary tonite and then again in two weeks with some friends. We eat out all over the place, but this really does take some beating well done!!!!!
Glossop





The organic beef served here has to have been the best steak I've tasted in years! Beats the pants of any steak I've tasted in Manchester - including the Gaucho Grill, Stock and Piccolinos. I would heartily recommend this restaurant for the local beef alone. I understand it was reared not 1/2 mile from the restaurant. It has to be tried to be believed.
CC Ashton Under Lyne





We have just returned from an evening at Peruga, our first visit there and we were not disappointed. As stated previously the menu is limited, however the food was fantastic (all of it!). I enjoyed the Oat rolled Mackerel so much that I was a little cheeky & asked how it was cooked! The Chef came out to tell me at which point we were able to compliment him. The staff are very friendly and accomodating. We will definitely return very soon.

Ian Matthews Dukinfield




Having luckily managed to get a cancellation booking thanks to great communication from Mark Peruga, i found myself and my partner having the most romantic evening, consuming great wine and teffific food, the service was great with staff showing great character and level of service needed to make this type of place stand out in comparison to the more pretentious poor quality restaraunts, with prices afforadable and the quality of decor contempoary and sumptious this is a must visit place for all whether for family or that romantic meal for two
Aaron Peel Romiley, Cheshire





Having just dined at Peruga for the 6th time on mothers day i can say that this restaurant never falters. On a day where the restaurant was crammed the food, drink, service and entertainment were as awesome as ever.
As usual Mark (the owner) and Karl made the meal as enjoyable as usual with their manner and the food was as per usual second to none. Where ever your from - if you are in the vicinity of this place for even a day you must go. 10 out of 10 again guys.
Lisa, Bramhall





We went here on Valentines Day for lunch and had a superb meal. The carrot & coriander soup was fantastic, the goats beese & roast vegetables fantastic and the passion fruit cheesecake was excellent. All topped off with attentive staff & beautiful views. Can't wait to go back for my birthday!
Lawrie & Alison, Bramhall




Pleasantly surprised at the makeover as the old Woodheys was looking very tired and shabby. Greeted by friendly staff in the bar area which we felt needed a few more tables and chairs but was busy and had atmosphere. Fantastic views from the restaurant over Cheshire. We had the rib eye steak and pork belly which we couldn't fault although perhaps could have had a few more of the home made chips. The passion fruit dessert was to die for. Would recommend Peruga to anyone.
Geoff Pearce





Location, Location, Location! The views from this place are just awesome! Friends took me to this place, which I gather is fairly new, when I was here on business.
It was a windy blustery night, but the views take your breath away. I wondered if the food could match the setting - and it did. I had carrot and coriander soup to start and my partner had a salmon terrine, which was real flakes of salmon, not a mashed mush. Both were superb and I was scraping the remnants of my soup up with the tasty REAL bread. Don't know if they bake the bread themselves, but it was lovely - just like bread used to be!
For mains, my partner had the fish and chips, with mushy peas. I can take fish or leave it in restaurants, 'casue I find it so often disappoints, but I pinched so much of my partners, she said to "get my own".
My main was an aberdeen angus fillet steak. Not cheap, but the best beef I have ever tasted. I'd had a fillet the night before in another restaurant, which was tender, but tasteless, so I really appreciated the depth of flavour this beef has.
We shared bread and butter pudding and cheese for afters, both of which got cleaned up.

Coffee afterwards was superb, but I see they're not skimping with cheap coffee - it was Illy, which everyone knows is the best in the world.
Complaints? If I was nit picking, I'd say more custard was needed with the pudding, but it was so good, I'd have had pints of the stuff. They did give me extra when I asked.
They are missing a trick by not having a conservatory to make use of the fabulous setting, but they told me this was planned for soon.
I'm not local, so I can't make this place a regular venue, but if it was, I'd eat here every night. Would highly reccomend it.
jackie holland





Went to Peruga on New years eve. What a fantastic night, great food, fantastic setting watching all the fireworks all over Cheshire from the breathtaking location.
The meal was a steal at £45 for 5 courses, which would be cheap any Saturday night, never mind new years eve.
Can't wait to go again.
Rosie, Marple





We had the pleasure of visiting Peruga for a special occasion & had a wonderful evening. The setting , atmosphere & lovely staff were outshone only by the fantastic food! Well done it's just what we need in these parts!!
Kevin, Cheshire





Went for a meal with my wife on Sunday afternoon.
Never been before so was amazed by the beatiful surroundings.
Inside, the atmosphere was fantastic with live music in the backround allowing easy conversation.
The food was amazing made with top quality fresh produce creating innovative, delicious dishes.
The service was great. very friendly staff.
We will definately be back.
Marko, London





Ate at Peruga on a Saturday night and was very impressed by the makeover. Great food and attentive but discreet service. Best bits: Pork belly cooked to perfection, chicken in cream and barley sauce, local Cheshire cheddar. Be very nice to your cheesman Peruga. He's a top asset.
Not too sure of: Bramley apple mash, the sour taste gets weird after a few bites. No expert but found the wine list interesting and enjoyed our choice.
Interiors very good, perhaps like being in one of those cantilevered buildings in Laurel Canyon. Will definitely make the trip again.
Dawn Reynolds Denton




We visited Peruga last night for the 1st time.
We arrived and the place looks quite impressive but you go straight into the bar area which i must say does not have much atmosphere, feels cold, could do with being carpeted and a roaring fire especially in this weather. We were then shown to our table which was nice although quite a tight sqeeze if you are sat on the inside, back to back with the table behind and had to ask my partner to stand up whilst i got out.
We studied the menu which i was fine with, there was a number of dishes i liked and all reasonably priced. I asked if they did a childrens menu but the waitress said they didn't do one. Only upon further reading of the menu it stated at the bottom that childrens meals are available!!!. Turns out that there was chicken breast and chips or pasta with tomato sauce. My son choose the pasta which he absolutely loved.
For starters we had feta cheese risotto - really nice - selection of breads with oil and vinegar dips - really nice and 2 pate's - the pate's were nice but have had nicer. The chutney they served with the pate was lovely.
For the mains (which we had to wait a long time for) we had haddock - very nice , pory - gorgeous and 2 steaks cooked medium, Both steaks were brought out and were rare more than medium.
Finally desserts we had platter of cheese and biscuits and vanilla creme brulee, the cheeses were fine but the creme brulee was quite heavy.
The wine list is quite selective no new world wines , majority spanish or french. Although when we did mention this to the manager, he did say were the second party to mention that and within 1 week they will put it on the menu!!
All in all I would visit again.
I do hope it changes - just a few small tweaks will make all the difference.
Chris Kent / High Lane
Went to Peruga last night with 2 friends.
Food well cooked and well presented, good service in great surroundings.
Impressed.
LINDA, WARRINGTON




Lovely location with fantastic views. Went with a party of 4 and all of us enjoyed the meals. I thought the onion soup could have been a bit hotter. The food is well presented with some really nice flavours kicking in. Meal came to approx £120 for 4, incld drinks and tip.
Anonymous





Fantastic great food, great choice of wines and not forgeting the view we will be back
Marple





Booked into the new revamped Peruga last Saturday evening... Would it be any good, after frankly the old woodheys had gone a little downhill. Well, to our surprise, it was exceptional.
Upon entering the restaurant, your presented with the fresh new decor, wooden floors, and sumptious leather seating. The bar has been revamped as well, and the staff are attentive, and keen to please.
As to the food.. Well, the menu is small and selective at the moment, but, wow, excepetional though. my partner and I had 3 courses, each of us trying something different. The food was fresh, exceptionally well presented and a joy to consume.
It was so enjoyable, we booked again that evening for a table this coming weekend. Result.
Congrats to the new owners, may the good work continue and keep rotating and expanding that menu.
Stu Houghton





Been to this place when it was Woodheys a few years ago. Fabulous views, but last time, it was a bit tired looking and aimed at retired generals. Just been this Sunday - didn't know it had changed. What a transformation! It looks fabulous inside and out. A lot more modern. And the food was just unbeleivable. The waiter told me they had an award winning chef and it certainly seemed so. I've never had a better meal in my life. I'll be going again
Ashton under lyne





Visited Peruga on the 12th August with family to celebrate our engagement. The whole night was excellent. Upon entering you are seated in the lounge where you review the menu whilst having a drink. The host was very friendly and attentive. Your order is taken in the lounge and when starters are ready you are taken to your table.
The view from the restaurant is breathtaking, on a clear day you can see for miles over cheshire and south manchester.
The food was to die for, most of our party had steaks and they were the best I have ever had. I can also recommend the Thai Fishcake starter as well!
Our only complaint we celebrated the night with Champagne, unfortunately the bottle wasn't opened at the table and we weren't offered the cork :(. We will definitely visit again though, not the cheapest but well worth the money!!
Updates
Is this information about correct?
Please tell us about any omissions or mistakes on this page...
click here to submit an update.
If you own or run this venue and would like to get more customers from onionring...
click here