Home > Venues Homepage > Cheshire Venues > Altrincham Venues > Coco's
Coco's
Restaurant
Coco's has a designated area which is ideal for private parties/ business hire or large groups. We can also cater for outside functions.
We can offer a part of the restaurant for party bookings, ideal for larger groups.
NEW - We have opened our upstairs VIP lounge and it has been very well received. This room is used for restaurant diners on Friday and Saturday but is available for private hire at all other times. Ask the staff for details.
Call or email with your requirements and our staff will do all they can to help.
Food Available:
Coffee & Biscuits
Sandwiches
Cold or Hot Buffet
Set Menu

Customised Menu
Full Menu

General Facilities
:
Separate Bar Area

Natural Daylight
Planning Advice
Hire a separate room
Private dining room available



Other pages on Onionring:


This venue has a restaurant...find out more

Find the best deals for Hotels in Altrincham...click here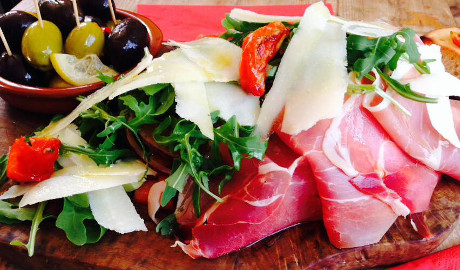 mel altrincham
(30/12/2016)...we love this restaurant, the staff are amazing so helpful and friendly. we had my sons 13th bday celebration here and it really was a lovely night with all the family. highly recommend. ...
Contact Details
18 Regent Road
Altrincham, Cheshire
WA14 1RP

0161 928 2303
shout "I saw you on Onionring!!"

Recommendations
mel altrincham





we love this restaurant, the staff are amazing so helpful and friendly. we had my sons 13th bday celebration here and it really was a lovely night with all the family. highly recommend.
Bev Altrincham
Always beautiful food, the staff are attentive and polite. Good menus

matthew , altrincham





fantastic, we have been a couple of times now and the food has always been superb along with the polite and attentive staff it makes going out for a meal a pleasure.
grussell





we came down from Anglesey for our daughters birthday we went to coco's and ha a lovey meal we will most certainly go again

Luke, Altrincham




A great meal. We arrived quite late at almost 9pm but we were welcomed and seated straight away. Service was efficient and professional, the food authentic and reasonably priced, and we left with a really good impression of the place. I'd definitely go back.
Patricia. Timperley





What a fantastic restaurant. Hubby and I celebrated our 47th wedding anniversary there last night (23rd July) and had a wonderful meal served by wonderful staff. There was absolutely nothing to fault. The food was top class, the ambiance and atmosphere lovely and we really enjoyed the whole pleasantly laid-back experience. A bonus for us was the Italian style music in the background instead of piped rubbish and my day was really made as the Italian songs were sung by one of the best, Dean Martin! Even the music was wonderful! What more can you ask. We were recommended to this restaurant, thankfully, and we will definitely be back.
W Blairs





First visit here, excellent evening all round. Service, food, wine all great. Loved it, will definitely come again
Jenny, Altrincham





Meant to post this sooner! Went to Coco's on New Years Eve - rang about 5pm and they were really great, managing to find us a table for our group of 4 - especially as they were so busy! Had a fab meal and great service, very friendly - will be back!
Tracy, Baguley





Went to Cocos on Saturday 28 July to celebrate our engagement. Staff were lovely when the found out the news and made us feel very special.
Food was fabulous as always. Will definitely be back
Graham, Altrincham





I wanted Salimbocca and the guys at Coco's obliged with such good grace (tho it wasn't on the menu) I thought I was dining with family. Excellent/
sale
Eaten at Coco's three or four times now. Food always excellent. Really nice atmospere. Friendly attentive staff, nothing's too much trouble. Will definitely visit again.
james, Altrincham





Another excellent meal at Cocos last night. A real gem in Altrincham. I recommended riggatoni filloto!
Drinks Enthusiast, Sale





Recently, I ventured along the Metrolink line to Altrincham, a reviving town which has added a new addition to its ranks – Coco's Italian restaurant. Located on Regent Street close to the main high street and the back streets of Belgian and European bars, it houses a small bar and long restaurant that's split into two. I met with my family and were quickly greeted and seated in the front part of the restaurant, close to what looked like a rather fantastic window seat looking out into the bustling back streets of Altrincham.

After browsing the rather extensive food and wine menu, I plumped for a pint of the Italian Birra Moretti and chose the 'Gamberoni Aurora' as my starter – king prawns baked in garlic, fresh herbs, cream and Napoli sauce topped with mozzarella and then baked in an oven. The Birra Moretti had an instant dryness to it, but had very little malt flavour which resulted in a rather light offering. Once my starter arrived, a nicely presented fanned casserole dish with 5 large king prawns sat in the middle of the garlic and herb cream sauce, with the lightly baked mozzarella layered on top. A unique idea that I've never come across before, I thought it made a change to the usual prawn cocktail. Perfectly cooked, the king prawns were piping hot, with the sauce a great compliment that didn't look greasy or burnt around the edges.

'Gamberoni Aurora'

Once the starters were finished, my Calzone was on its way – a folded pizza with ham, mushroom, garlic, salsiccia and mozzarella served with a bolognese sauce. Brought out with simplicity being the aim, the calzone was presented in the middle of the plate, with the bolognese drizzled in the middle that let the sauce slowly branch out. Once again piping hot, there were good portions of the fillings, with only a small hint of garlic which didn't overpower the meal. The mozzarella was light and didn't 'clog' the mouth as I took each bite, which you can sometimes get with regular home-made pizzas.

All dishes were made to order, so there was a little waiting time between courses, however the ambience and feel of the place made it enjoyable. Conversation didn't have to be on shouting level, the music had authentic Italian artists singing songs you would tend to find in a cafe square and the light colours of the walls mixed well with canvases of night skylines and drawn flowers – all which are available to buy.

Too full for dessert, a good choice on my part as the counter that held the fresh desserts seemed way too appealing, we finished off with another round of drinks and enjoyed the company of the friendly Italian waiters as the restaurant slowly went from full to empty. And this was on a Monday.

'Calzone'

This is a fine Italian restaurant which has only recently been opened. They pride themselves in using fresh ingredients, with the meat and cheese sourced directly from Italy, and fish from the local market. Excellent service, fantastic food and a great experience was had, and will hopefully have again when I'm next in the area. Would highly recommend!
Judith Hale





We have been to Cocos on a few occasions, and have never been disappointed, however they excelled on Saturday, walked to Cocos who once again, went out of their way to find room for us, and serve us wonderful food, with immpecable service, thank goodness we still have some restaurants who provide wonderful customer service, thank you.
Paul and Anne-Marie
Just been to Cocos early doors, the best italian meal for a long time everything tasted clean and fresh which can take a lot of preperation, we loved it and cant wait to go back, only got one name which was Adam, everybody lovely, plesant and helpful xxx thank you xxx

Natalie Manchester





I love this place, i have been numerous times now and can not fault anything about it, which is amazing as i am so critical with food. I have celebrated 2 birthdays here and i am hoping to be celebrating valentines at coco's too. A must visit if in Altrincham. 10/10 brilliant!!
Louise, Timperley





We have eaten at Coco's a few times now and have had a fantastic meal every time. The restaurant has a warm and friendly atmosphere and the service is spot on.
Alison Altrincham





Our second visit tonight, a Birthday meal for my friend, the food was fabulous again, we had to share two desserts because they all looked so good we couldn't decide. Service also excellent , friendly and attentive without being intrusive. Nice to see the restaurant full and busy on a blustery midweek night. Just one comment, could you get some green tea in for us guys?
viv daly.Sale Cheshire
This was our first visit to this restaurant,excellent food, service and lovely warm welcoming, definitely will be returning.
Clare Altrincham





My boyfriend and I had our third visit to Cocos last night (Friday 7th Oct). Coco's staff are extremely friendly and welcoming, the level of service is top notch even on a busy Friday night they take time to make you feel special. The level of service is only match by the superb homemade cuisine they offer. This will now become our regular eatery as we work our way around the menu!!
Alex, Altrincham HQ





I'd heard glowing tweets about Coco's in the weeks leading up to my visit, and on my first (of what will become many) visits to the restaurant I was not disappointed.
Great service at good value prices. The minestrone soup for starter was how soup should be made - fresh, wholesome and filling - while the profiteroles were by far the best i've ever tasted.
For main I had Mushroom Pizza - a simple treat but one done exceedingly well.
10/10 easily and will be back for return visits.
Victoria, Altrincham





Another fab meal at Cocos, Our anniversary tonight, couldnt think of a better place to spend it. Meal was gorgeous as always, and the service from Levent was excellent, nothing too much trouble. Would definitely recommend this restaurant, get yourself there, its the best resaurant in Altrincham. Great value, fantastic food and service.
Bobby Stokes Altrincham





when I walked I felt relaxed I was greeted immediately and was waiting for my wife so had a drink at the bar and the staff were very friendly and I could sense a really good atmosphere. The food was excellent and we had a very good night.
Victoria, Altrincham
Second visit to Cocos, fantastic evening!! Food was lovely, I had the special of sea bass, good size portion, very tasty, cooked to perfection!! Fabio and the staff were so pleasent and friendly. I would suggest you should try cocos, fanastic food, great value for money, in very nice surrondings. We will be back!!
MC Bowdon





We visited Coco's Saturday evening and loved it. The food was really very good and service also the atmosphere was warm and friendly. They cook proper Italian food, with good size portions. MC
Janet Marsh - Sale





Had a girly lunch for my birthday today, five of us. Delicious that's all I can say. Portions are a good size and service excellent. Will certainly be going back again. I went for two starters - the second for my main. You must try Carpaccio (raw steak) seen it on the telly now a convert & the scallops with risotto gorgeous. Just enough for me. Wine reasonably priced. Would recommend.
Alison Altrincham




Visited last night with a party of friends for my Birthday and we were all impressed, excellent food (Spaghetti Nero highly recommended), reasonable prices and very friendly staff. Most of us couldn't resist the desserts and we are already planning another visit to try the things we couldn't fit in this time.
Victoria, Altrincham





Visited yeaterday for the first time, 3 of us in our party. We were all very impressed with the service and the food. Food served very hot, lots of choice, reasonably priced. Can not wait for our next visit. Thanks especially to Fabio, who made us all very welcome and looked after us all evening. I would definitely recommend Coco's, great to have such a lovely restaurant in Altrincham, just what the town needed.
Hale Altrincham





At last a super new Italian Restaurant ,with fantastic ,authentic ,and very reasonably priced food .Great service ,and lovely atmosphere.
Thank you for a lovely evening ... Perhaps some of the nicest garlic bread we have ever had !!1
Hazel and Ed





Well, oh my word!! Saw it passing by some 2 weeks ago, thought..mmmm maybe we should pop in for a bowl of pasta!!! We did....so to speak! On arrival was greater with a warm welcome that made me feel relaxed and comfortable. (though I was in jeans and ugg boots!!! off the street basically) We had THE most AMAZING meal! Service 10/10, wine 10/10, food 10/10!!! Could not recommend anywhere better at the moment! And the bill was just over £50 (and we went all out)! Scallops, veal, seabass, king prawns, oh and amazing garlic bread!!!
We went last night, and I can't wait to go again!!! Please...please get yourself there!!!
Updates
Is this information about correct?
Please tell us about any omissions or mistakes on this page...
click here to submit an update.
If you own or run this venue and would like to get more customers from onionring...
click here