At the risk of sounding a little over the top, Stanleys Bar and Grill is like a theatre of food where you have been given front row seats and a chance to meet the stars beforehand. Open kitchens allow you to watch a team who just love preparing your food.

But when your food arrives, be warned, you may catch them standing back with folded arms smiling and nodding as you tuck into their work (they just find it hard to bow out sometimes). It is that need to feed you and look after you which they cannot seem to hide.

However this is not pretentious dining - we are just as happy to serve you the best bacon butty you have ever dreamed of. We want you to order what you want, how you want it and when you want it. Stanleys is a place where you and your friends, family, colleagues or simply your newspaper can all get together and feel at home. Kick off your shoes, throw off your jacket, loosen your tie and sit back.

Whether family dining at the big table or time out on the terrace at a table for one is your style you get to choose.This is the life we have created at Stanleys and we invite you to join us.
Car Parking
Gluten Free
Aircon
Outside Seating
Functions
Wheelchair Access
Licenced
Accommodation
High Chairs
Kids Menu
Gift Vouchers Menu
WiFi
Vegetarian
Monday 1200-2300 Tuesday 1200-2300 Wednesday 1200-2300 Thursday 1200-2300 Friday 1200-2300 Saturday 1200-2300 Sunday 1200-2300
Offers
Enjoy our fabulous Sunday lunch menu available from 1200 every week... Read More
Valid: Sundays
Join us for the afternoon and relax with our stunning afternoon tea selection available daily between 1400-1700 from just £21 per person!

Read More
Valid: All
Forthcoming Events
1st December 2017
(ends 31st December 2017)
We are delighted to announce our 2017 Christmas Party nights with a Fire and Ice theme... >> Read More
Reviews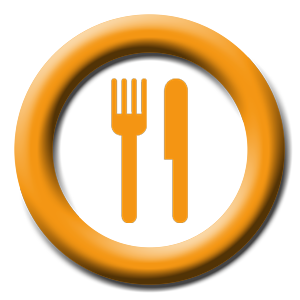 Runcorn
Visited Stanley's Bar and Grill at the Titanic Hotel on Sunday after winning an Onionring prize. I took my husband, daughter and mum and we all really enjoyed it. its very classy inside,beautifully renovated. We each had a different starter and they all went down very well. I had the salmon but my daughter had the butternut squash veloute which I wished that I'd had because it was delicious. Three of us had the roast sirloin of beef which was cooked perfectly, the Yorkshire pud was the best I've tasted. I had the cod loin which was also very nice but I did notice that it was served on a cold plate so it went cold very quickly but that really is just a small point and did not ruin the meal at all. Pud was Rice Pudding with pear,my mum couldn't stop raving about and I had the sticky toffee pudding which was very light and had plenty of sauce. The two waiters who looked after us were just lovely, very attentive and not at all overbearing. All in all a 10 out of 10 Sunday lunch and we will def be going back again!