Our beautiful new brasserie in the Royal George building, Regent Street, Knutsford has in the past been associated with Victorian writer Elizabeth Gaskell and we are thrilled to be the new occupants.

Our fantastic team led by General Manager James Billson and Head Chef Siddhesh Taware are on hand to guide you through our seasonally changing menu of classic and modern French food prepared daily by our skilled chefs with the best and freshest ingredients on offer.

We are open daily for coffees, lunch, drinks, dinner and everything in between (plus for breakfasts on Saturday and Sunday). For light lunches we have a monthly changing set menu starting at just £11.95 for two courses, as well as our signature traditional afternoon tea, an English favourite with out inimitable French twist.

Please pop in for a drink a bite or just a look around.

And if you would like to be the first to know of any offers or events please sign up to our newsletter here.

A Bientot!
Gluten Free
Aircon
Functions
Wheelchair Access
Licenced
High Chairs
Kids Menu
Gift Vouchers Menu
WiFi
Vegetarian
Offers
Enjoy this month's stunning prix fixe menu at Brasserie Blanc at just £11... Read More
Valid: Monday-Saturday
Children eat for free all day every Sunday when an adult dines from the a la carte menu! Perfect for families, this is a very affordable way to spend the day together... Read More
Valid: Sundays
Join us every Sunday for our set menu... Read More
Valid: Sundays
Opening Hours
Monday 1000-2300
Tuesday 1000-2300
Wednesday 1000-2300
Thursday 1000-2300
Friday 1000-2300
Saturday 0900-2300
Sunday 0900-2230
Forthcoming Events
Christmas 2017 - Wednesday 29th November 2017 - Monday 25th December 2017
Celebrate with us this Christmas for fabulous, home-cooked dishes in our friendly, bustling brasseries... Read More
News
Based on last week's news that the team from Brasserie Blanc were attempting Mont Blanc, we're pleased to announce that they reached an incredible 420... Read More>
Posted 2017-09-19 00:00:00
OUR INTREPID TEAM TACKLE MONT BLANC FOR CHARITY.

A team of five Brasserie Blanc and White Brasserie employees are en route to the top of Mo... Read More>
Posted 2017-09-13 00:00:00
If you love coffee why not try Brasserie Blanc's recipe for the classic espresso martini! If you're no good at making drinks or don't have some ... Read More>
Posted 2017-08-15 00:00:00
Reviews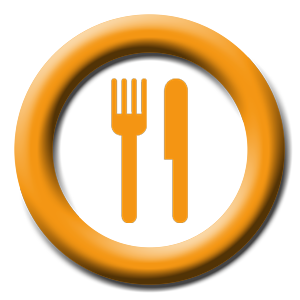 Trevor, Ashley
Came here for lunch with the family and was very impressed with both the food and service. Nice looking place too, and they were very welcoming. The cheese was to die for and the children enjoyed it too. See you soon!