Bakerie Long Table Dining Events
Bakerie Long Table Dining (BLTD) is a great opportunity to get together with old friends and make some new ones. Set along our 40-foot communal dining table its like turning up for a great dinner party without having to get involved with the washing up.
Bakerie specialise in dishes of hearty stews with hunks of freshly baked bread and seasonal dishes too (please see our online menus and book early).
Each event will serve a fixed main course with a paired drink, ranging from wines direct from our suppliers to craft beers and the occasional spirit pairing. Bakerie Long Table Dining will deliver a unique mid week night out at an affordable price.
DATES
30 March 2017:
Cape Salmon Bunny Chow with SA Sangoma Chenin - CHEF - Kevin Rivers
20 April 2017:
Duck Wellington with Le Chapeau Noir Cabernet Sauvignon - CHEF - David Cook
11 May 2017:
Ultimate Bangers and Mash with Panul Merlot - CHEF - David Cook
1 JUNE 2017:
Monk Fish au Vin with toasted croutons served with Le Sanglier Carrignan Red Wine - CHEF - David Cook
22 JUNE 2017:
Mushroom Rissotto with Scallops served with Il Carretto Bianco - CHEF - Kevin Rivers
4 JULY 2017:
BBQ night - CHEF - Kevin Rivers
All events start at 1900, food served at 1930 ends 2300.
HOW IT WORKS (36 tickets available)
Our 40 foot table is for everyone so please sit wherever there is room first come first served basis. Please feel free to ask diners to move around to accommodate your group. You may not know the people beside you, but you will become acquainted within 10 minutes.
Your table will be seated and served at 7pm sharp so please arrive in plenty of time. You will be waited on by our floor staff and chef of the night. A fully stocked bar is also available and drinks menus will be provided for your perusal.
TO BOOK
Simply log on to
http://longtabledining.fikket.com
or email
info@bakerie.com
for more information. Please provide us with 48 hours notice for any cancellations.
*Don't fancy the meat or need gluten free bread or other dietary requests? Bakerie are happy to accommodate your needs and restrictions, we ask that you inform us 24 hours in advance.
** Want us all to yourself? We can offer BLTD for celebrations or team building events just ask.
DATES
Launch date of BLTD is Thursday 16 February 2017 partnered with Manchester's Finest then pretty much the first and last Thursday of each month.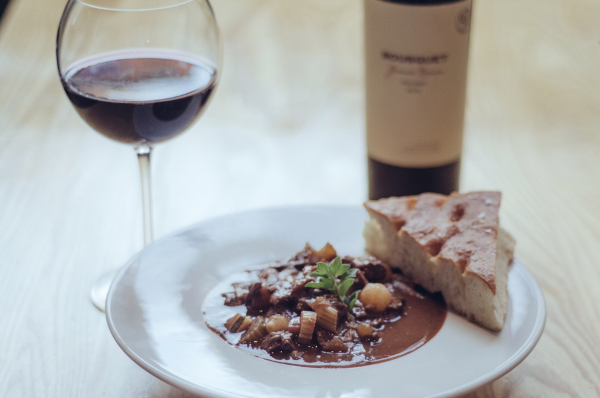 ---
Posted: Monday 13th March 2017
ID: 9631 - 1823