Independent City Centre Inn Cover Their Managers In Gunge On Northgate Street
The Trustland Group took over the old Coach and Horses in 1997. With a background in construction, they used their refurbishment experience to transform the grade 2 listed building and give the hotel and restaurant a new lease of life. 10 years later, the business has gone from strength to strength and they're now setting their sights on a new challenge of a completely different nature; raising £45,000 for local children's hospice Claire House.
In attempt to raise the astronomical amount, staff completed various fundraising events such as the Chester half marathon, skydiving, zip lining and Tough Mudder. The Coach House have also implemented an optional round up scheme on bills and have released a special guilt free dessert which sees a portion of proceeds going straight to the charity.
On Wednesday 27th September the group took their fundraising efforts to a new, messier, level by publicly covering their managers in gunge outside The Coach House Inn on Northgate Street. Employees, customers, friends and family we're encouraged to donate to Claire House in order to vote on who they wanted to see gunged and those with the most money against their name we're condemned. In total they have raised a massive £1,325 for the event which saw a total of 7 managers covered in slime.
Naturally the Group Managing Director Les Owens was confirmed to face the gunge with a surge of donations early on, he had this to say in anticipation; "
I'm obviously a popular guy! It's a bit of fun really, but It's been great to see all of our customers getting involved and showing their support. To raise so much money for Claire House with this event is just fantastic. Hitting the £45,000 mark may seem a way off yet, but we currently stand at over £21,200 and every day we get that little bit closer.
"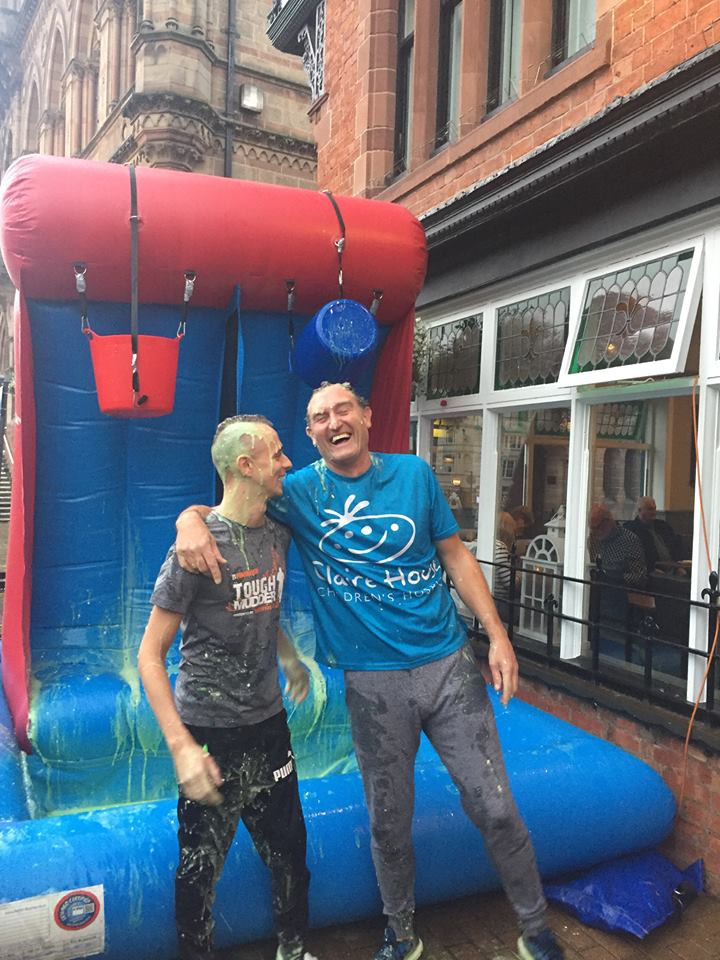 Upon completing the gunge event, The Coach House Inn have set their sights on their next charity fundraising events; a wine tasting with a 3 course dinner to be held on the 19th October and a Christmas themed quiz night on the 9th November. Bookings for both events are being taken now (please see
The Coach House Inn website
for more details.)
---
Posted: Monday 2nd October 2017
ID: 4047 - 1936