Piste's October Recipe: Spiced King Prawn Pumpkin Curry
This month we highly enjoyed making this spooky and rather wonderful Spiced King Prawn Pumpkin Curry ready for Halloween!
Inspired by the good people at Piste in Sandbach, this recipe will serve two. You will need:
Ingredients:
Half cup of cashews (soaked overnight)
2 cups unsweetened almond milk
1 cup of pumpkin puree
3 tablespoons nutritional yeast
3 cloves garlic
1 red onion
1 heaped tsp paprika
1 heaped tsp cumin
Fresh coriander
1 teaspoon fresh ginger
1 tsp salt
1 packet of king prawns
Squeeze of lemon juice
Salt & Pepper
Fresh chillies if desired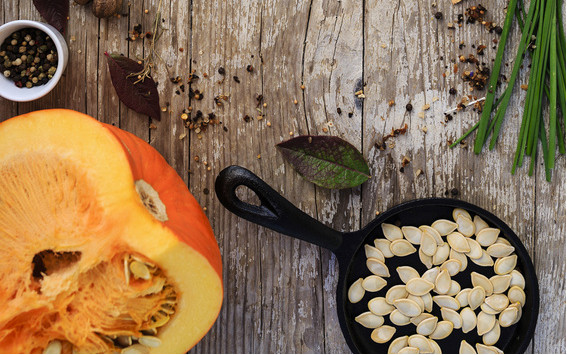 Method:
Fry onions, garlic and ginger on high heat for 2 minutes.
Add spices, stir 1 minute. Reduce heat and sweat for 10 minutes.
In a food processor, blend cashews, pumpkin, yeast, lemon, almond milk, salt and chilli to form a creamy sauce.
Season to taste. Add the sauce to the pan along withe the king prawns and bring to the boil. Reduce heat and simmer until ready to eat.
Serve with rice and top with fresh coriander.
This month, it's all about the pumpkin! So make sure you give this one a try, we love it!
---
Posted: Monday 2nd October 2017
ID: 11000 - 1938