Zouk launches brunch
Award-winning Zouk Tea Bar has launched a new brunch menu at their Manchester restaurant, offering Nashata, a traditional Indian breakfast available every weekend from 9am to 1pm. Foodie fans can expect authentic recipes cooked up with a modern twist by the brand's co-founders Tayub & Mudassar Amjad which will include delicious breakfast smoothies, sweet dishes, Desi classics, savoury plates, sandwiches and sides as well as cold drinks and juices.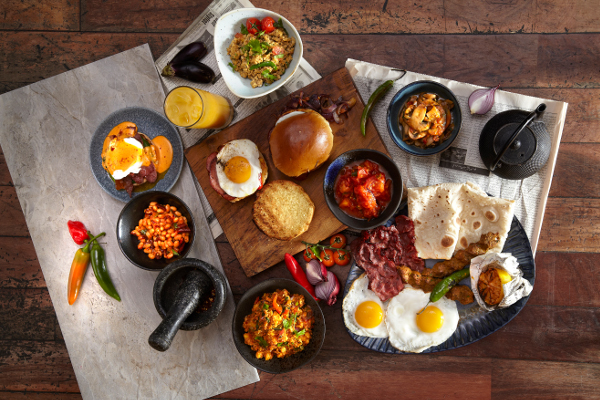 If you're filling up for a long day you'll need Zouk's epic Savoury Plates with hot delicious dishes. A Maharajas Breakfast (above right) is the Indian equivalent to the full English with scrambled or fried eggs served with seekh kebab, turkey rasher, spicy tomatoes, mushrooms, spicy baked beans and kulcha.
Paneer Bhurj is a warm and heartening dish. Bhurji literally means scrambled and this tasty breakfast treat is prepared in a way that the flavours of onions, peppers, tomatoes and spices mix perfectly with the paneer cheese. The Masala Omelette adds a spicy kick to the traditional brunch dish with onions fresh green chilli, ginger, coriander and spices to start your morning off with a bang. Spiced Eggy Bread is served up as two slices of fresh bread dipped in spicy eggs and pan-fried with tangy spicy tomatoes.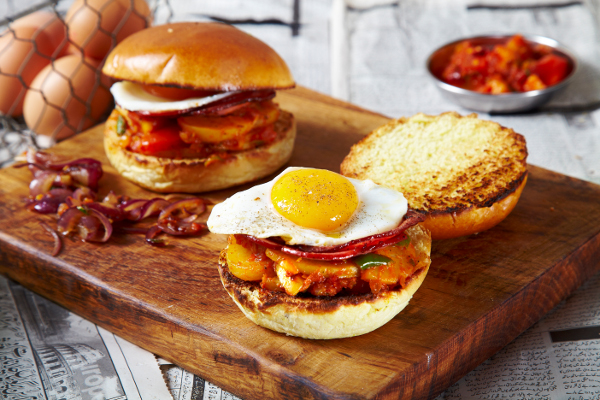 For vegetarians and vegans, fresh Spiced Mushrooms on are cooked with tasty tomatoes and fragrant spices and served on toasted bread. For a sizzling start to your day Spiced Keema & Anda Bhurji is the perfect option with Pan-fried spiced keema topped with scrambled eggs finished off with toast and spicy tomatoes. For a classic hearty dish, try the Instagram friendly Bombay Baked Eggs. These moreish baked eggs are prepared with a delicious blend of tomatoes, spinach, potatoes, chilli and spices and then baked in the oven. Don't worry if you are looking to avoid hot food, the Virgin Eggs and Smoked Salmon are served simply and spice free.
---
Posted: Wednesday 11th October 2017
ID: 7805 - 1940