The proof is in the pudding for Chef Andrew Green at The Lowry Hotel with social media sensation 'The Yorkshire pudding wrap'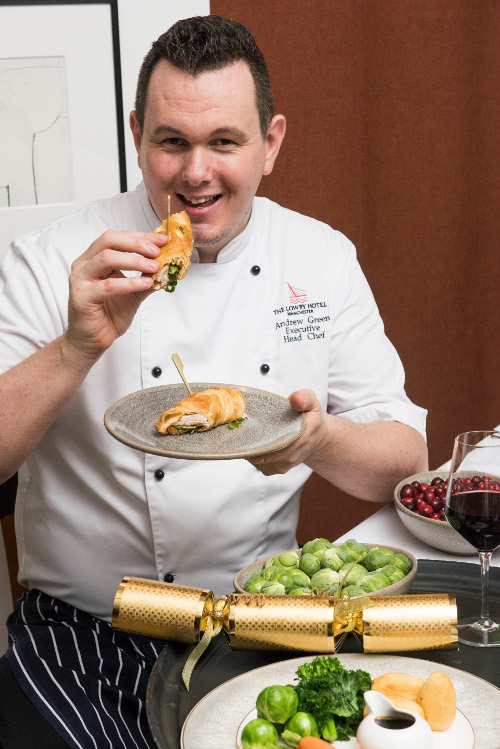 In the past few weeks The Yorkshire pudding wrap has enjoyed widespread online fame and has become a social media sensation.
The Lowry Hotel's head chef Andrew Green claims the trend setter's crown as he has been creating this twist on the nation's favourite Sunday dinner selection for friends and family for years.
To celebrate its newfound fashionableness and to show guests that the original and the best Yorkshire pudding wraps can be found at the Lowry Hotel, head chef Andrew Green will be serving his speciality beef Yorkshire pudding wraps every Sunday, and a special festive turkey wrap all throughout December.
Head chef at the Lowry Hotel, Andrew Green says: "It was strange seeing the Yorkshire Pudding phenomenon blow up online, because I have been making them for a good few years now.
"It is no wonder the Yorkshire pudding wrap is such a sensation - it basically consists of a large flattened Yorkshire pudding, wrapped around carved meat plus all your roast dinner favourites and then smothered in thick gravy. It is the ultimate comfort food.
"We are so sure of the tastiness of our wraps that we challenge people to find a more delicious one anywhere else in the country! Come along and try it for yourself."
---
Posted: Friday 10th November 2017
ID: 2911 - 1950