This week's cocktails to try at Residence
Nantwich's multi award winning restaurant and bar; Residence run weekly specials on cocktails.
This week's cocktail is the Smoked Bloody Mary. Using smoked vodka with the classic recipe (tobasco, lea and perrins, celery salt, tomato juice infused with thyme, rosemary, BBQ and balsamic) it's an ideal brunch/lunch cocktail. We'd pair it with their Resi Reserve Vintage Cheddar & Petit Pois Croquette starter.
Gin is another area Residence specialise in. With the clocks changing this month and summery vibes start to flood Nantwich this week's gin special utilises Faith & Sons Gin, Fever Tree tonic served with fresh strawberries and baby basil! Perfect with one of the sharing platters!
Book your table today by calling 01270 629 100!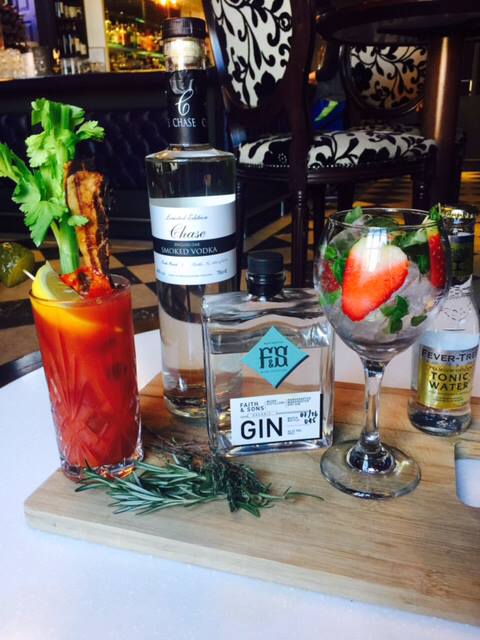 ---
Posted: Friday 17th March 2017
ID: 5383 - 1854