Mel meets Titanic Hotel's Senior Sous Chef Lee Bird
Hello there
.
Name and title please!
Hello, my name is Lee Bird and I am the Senior Sous Chef here at the Titanic Hotel.
And how long have you worked here?
Coming up to 12 months now, good place to work – laid back and very casual. The food we cook is, you know, very simple but tasty. We try and create a good atmosphere in the kitchen as we have good hours here too; 40 hours over five days – you start at 2pm, finish at 10pm or if you're on early you work a 8-4 shift. We try and give staff a work/life balance instead of working 16 hour days we've doubled the team and spread the hours.
Do you see this as a new trend in restaurants?
Well yeah I think they've got to – as time goes on, it's tougher to find good chefs, so when you find them, you've really got to look after them.
So how long have you been a chef?
Since I was 18. Straight out of school. It's quite funny really, I've worked in a lot of great places; been a head chef myself in two different places. Worked for Simon Rogan at the Rogan & Company in Cartmel. Also been the head chef at the Gilpin in Lake Windermere.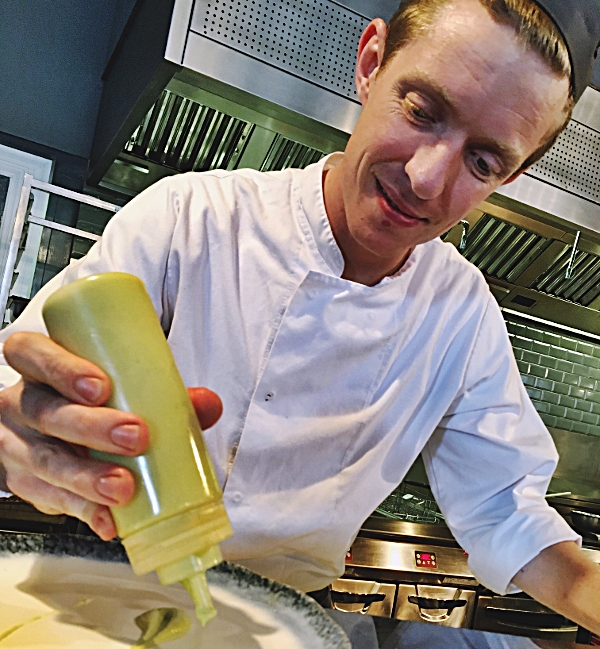 Right, so proper cooking.
Well yeah. I've held some accolades myself. Also worked in the Chester Grosvenor, where I met Brad (Executive Chef).
Where did you train to be a chef?
Trained all over to be honest. Started off in North Wales, moved from there to Chester. Then I did four years at the Midland in Manchester, and from there to the Gilpin in the Lakes, then from there to Rogan & Company in Cartmel and then finally to here.
What got you into cooking?
Just the challenge really, and to be honest not too academic in school and it was a career where it captivates you in a sense where you don't need any qualifications to get going or be highly intelligent in a way. You've just got to want to work and really get your head down. It teaches you great discipline. I also love how you get to come up with new menu ideas, get creative; really got me. From there I fell in love with it.
Anyone at home inspire you?
Not really no, I mean my mum can boil and egg and that but really, I just wanted to do it for myself.
Tell me about your current menu.
Well we want consistency running throughout. We want it not to be too stressful in the kitchen but also want that to come across on the plate. Want people to come in, the music is on, a nice comfy and relaxing atmosphere. You go away full after you've eaten; all within a reasonable price range. So basically we want to be a nice casual place in both kitchen and restaurant.
Simple really isn't it!
Well yeah. And as you grow as a chef you realise it more.
How often do you change the menu?
Seasonally, so we're due for a change now as we move into Autumn.
Most popular dish?
Well I think the menu is really well balanced so nothing stands out as a clear winner, that's what Brad has really sorted.
What is your favourite seasonal produce to cook with?
Spring is great but moving onto the summer too; I like how fresh the food is. Peas, asparagus, mint; it's my favourite season if you ask me. Fresher flavours, no cream. But obviously when you go into Autumn it's more braising and dishes get a bit heavy; not my favourite.
Any restaurants you love in Liverpool when off work?
Well I really like Mowgli in town, the twisted Indian or street food dishes – love it. Also think Maray is very good.
You touched on the fact that you've worked with Simon Rogan. Any other chefs you'd like to work for?
Well I've known Simon for a while now and he had a huge influence on my style and attitude. Love that type of food; foraging for seasonal home-grown produce. Really enjoyed working with that. One of the best chefs I've worked for and a great guy.
So are you more classically trained?
Well yeah, at Simon's place it was all about that simplicity but getting the most flavour out of each produce. He really was the one who taught me the best way to cook. Also, at the Grosvenor working for Simon Radley, it was classically French techniques. At the Gilpin, it was also classical and now has a Michelin Star. The Exec Chef there had Indian heritage but again was classically French trained, so I've worked through a real mix; makes you a better chef.
As you pointed out, accolades aren't something really you prioritise here. But as a chef yourself, would you want to head back to that at some point?
Well like I said, I've cooked in 2/3 rosette hotels but here, at the Titanic, our focus and priority is the setting, the atmosphere. Making a successful restaurant based on the casual feel and delivering good food from that is the main focus. If a rosette was to come, great – but that's not the main objective.
And is Stanley's billed as an individual restaurant away from the hotel or would you say it's the other way around?
No because it's the whole thing; from the banqueting team to the room service, the breakfast side is a major thing – it's a big hotel. And the restaurant is a major element of the various departments within the hotel. We, the chefs, need to understand that a breakfast must be as consistent as the a la carte or afternoon tea. So if you come and have a couple of sliders in the bar when you check in and it's rubbish, you're not going to want to dine here in the evening.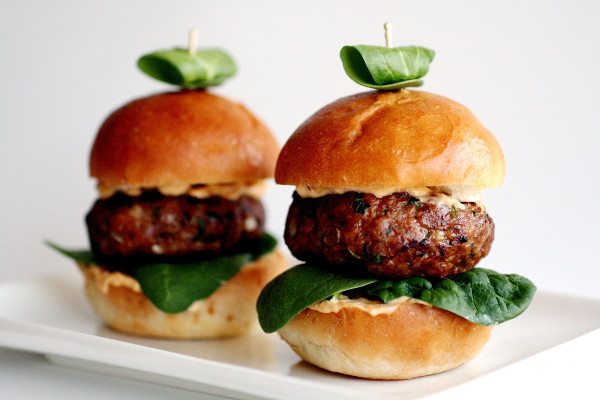 Would you ever consider Masterchef or the Great British Menu?
Well competitions are not something I've really done before. I was in the National Chef of the Year and had a terrible time! Just fell to pieces, was my first one and if I'm really honest, didn't put in time as I was so busy. So I'm not really interested in that specifically, I just enjoy cooking.
Any tips for budding chefs?
Well really, just work hard – no other way about it. When I started I just wanted to work hard, and that's what got me where I am. So if you want to do well, get your head down and listen to whoever's wing you're under. They'll see your attitude and put time aside for you. If you've that mindset, you will succeed.
Nice one Lee, good to catch up!
---
Posted: Monday 14th August 2017
ID: 11476 - 1913