Please note:
This guide is no longer regularly updated and may contain outdated info. We are working on other projects over at
onionring.co.uk
.
Make your own Espresso Martinis with this easy Brasserie Blanc recipe!
If you love coffee why not try Brasserie Blanc's recipe for the classic espresso martini! If you're no good at making drinks or don't have some of the ingredients; you can enjoy this beautiful cocktail at Brasserie Blanc for just £8 daily.
INGREDIENTS (serves one)
25ml Stolichnaya Vodka
25ml Tia Maria
10ml Gomme / sugar syrup
40ml Espresso
3 Coffee beans (garnish)
Ice
YOU WILL ALSO NEED:
Chilled martini glass
Cocktail shaker with strainer
Fine mesh strainer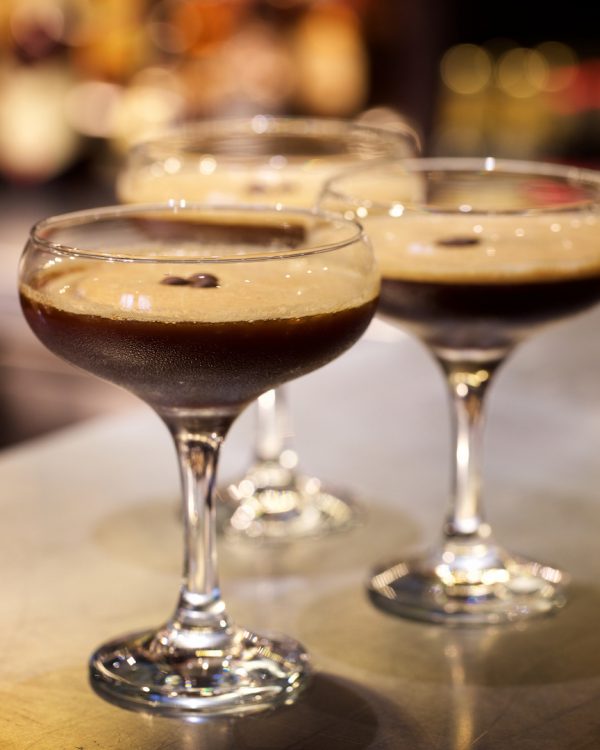 METHOD
Add the vodka, Tia Maria, sugar syrup, espresso and ice to a cocktail shaker
Shake up and double strain into your chilled martini glass
Garnish with the coffee beans and enjoy!
---
Posted: Tuesday 15th August 2017
ID: 4000 - 1914
Our beautiful new brasserie in the Royal George building, Regent Street, Knutsford has in the past been associated with Victorian writer Elizabeth Gaskell and we are thrilled to be the new occupants.

Our fantastic team led by General Manager James Billson and Head Chef Siddhesh Taware are on hand to guide you through our seasonally changing menu of classic and modern French food prepared daily by our skilled chefs with the best and freshest ingredients on offer.

We are open daily for coffees, lunch, drinks, dinner and everything in between (plus for breakfasts on Saturday and Sunday). For light lunches we have a monthly changing set menu starting at just £11.95 for two courses, as well as our signature traditional afternoon tea, an English favourite with out inimitable French twist.

Please pop in for a drink a bite or just a look around.

And if you would like to be the first to know of any offers or events please sign up to our newsletter here.

A Bientot!